Bart Padjasek
Client Spotlight: Hello There Games
As they celebrate the launch of another successful game this week, we thought it was a perfect time to spotlight our friends and client Hello There Games.
Gothenburg-based Hello There Games is a multi-award-winning Swedish game studio, passionate about providing the player with the best possible experience.
Since its founding in 2009, Hello There Games has worked with a variety of global brands and organizations, and created hit games like AVICII Invector, Taekwondo Grand Prix and our staff favourite Kung Fury: Street Rage.
And now the Kung Fury experience is back, as they have introduced their new much-anticipated expansion Kung Fury: Street Rage - A Day at the Beach. Now the retro-style beat 'em up brings in Co-op and a chance to play as the majestic David Hasselhoff himself!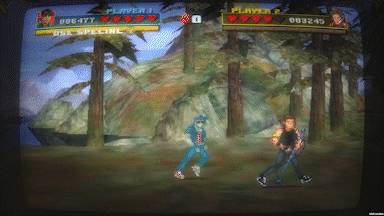 Our team at Cold Pixel has been working hand-in-hand with the Hello There team generating launch strategies, providing a marketing plan and working avenues to create and promote both earned and paid media.
It's been a blast kicking ass with the team at Hello There! And the best part, it's only just beginning. Stay tuned to their channels and ours for more content and updates.
Want to know how we can help you as an indie game developer? Drop us a line at hello@coldpx and introduce yourself! We would love to hear about your project and how we can help.
That's it for now! Follow us to keep up to date and learn more tips and tricks for video game marketing.